All Ireland Champions Visit Hastings
December 13, 2017

Home Security – Take It Seriously
December 28, 2017
Hastings Insurance Brokers
Providing quality insurance services and advice since 1980
Christmas Gifts & Opening Times
Christmas Gifts
We'd like to thank all our staff at Hastings for putting together gifts to support local families in need this Christmas. This year, we are supporting the local Mayo Women's support services. They do incredible work in Mayo and we hope these gifts help in some way. We'd also like to sincerely thank Boots in Castlebar for their generosity and support with this.
About the Mayo Women's Support Services
Mayo Women's Support Services is a project of the Society of SAFE Ireland Social Change Agency and is the lead agency in the County providing a range of supports for women and children living with domestic violence. Over the past 18 years we have acquired a reputation within the Violence Against Women sector at National level for our innovative work, especially in the delivery of services to women and children living in rural communities. Visit www.mwss.ie to find out more.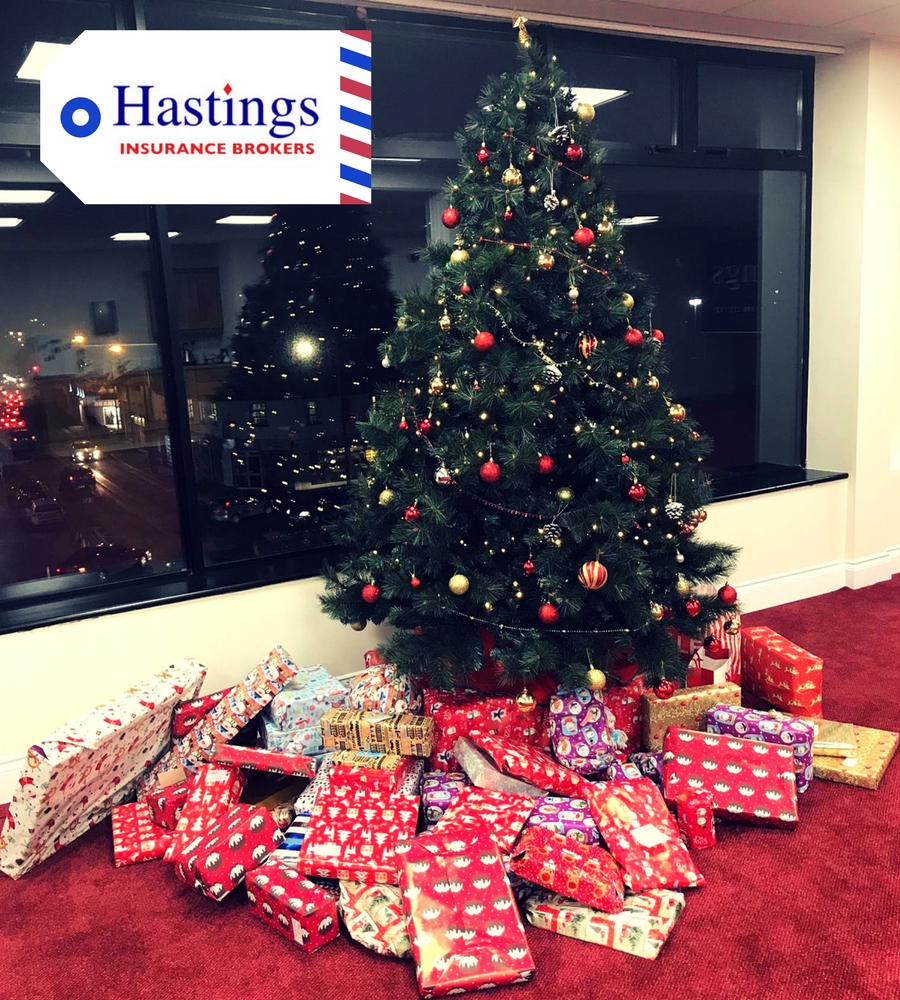 Hastings Insurance Brokers - Christmas Opening and Closing Days:
Closed: Monday 25th, Tuesday 26th December
Open:Wednesday 27th, Thursday 28th and Friday 29th December
Closed: Monday 1st January 2018
Re-opening at 9.30am on Tuesday 2nd January 2018
From all at Hastings, we'd like to wish our customers and their families a Merry Christmas and a Happy New Year.