The BeneFit plan with Irish Life Health
With an Irish Life Health BeneFit plan, you can take the first step to a healthier you. It's a health insurance plan that goes further, giving you a range of benefits that support your health and well-being. Get up to €250 back on healthy benefits like, gym memberships, dieticians and fitness wearables. The simple things that can help you take that first step.
Up to €50 back on gym or sports club membership
The positive impact of exercise is well documented and with this benefit it is making it even easier for you with money back on your annual membership to a gym or sports club.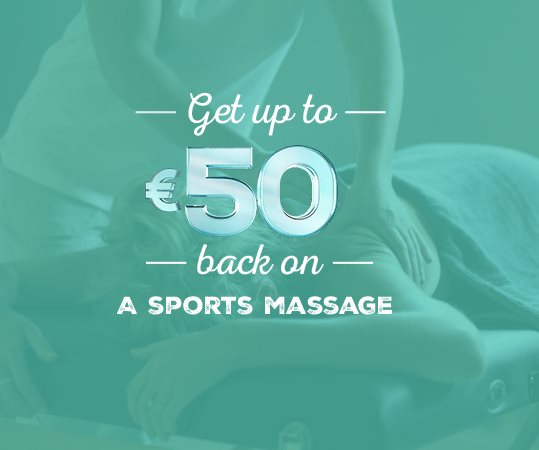 Up to €50 back on a sports massage
Sports Injury Massage is one of the fastest growing forms of treatment in the prevention of injuries, enhancing performance and rehabilitation. With this benefit Irish Life Health will contribute towards the cost of a sports massage to help keep you in peak condition.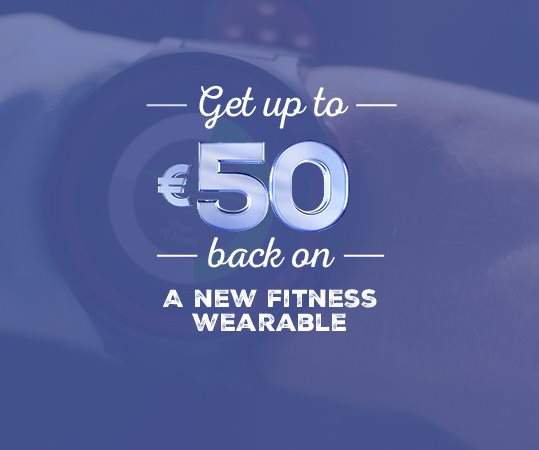 Up to €50 back on a new fitness wearable
Keeping track of our fitness efforts, however big or small, has never been easier since the introduction of fitness wearables. Track the goals you are most interested in, whether that's steps, food, sleep or weight.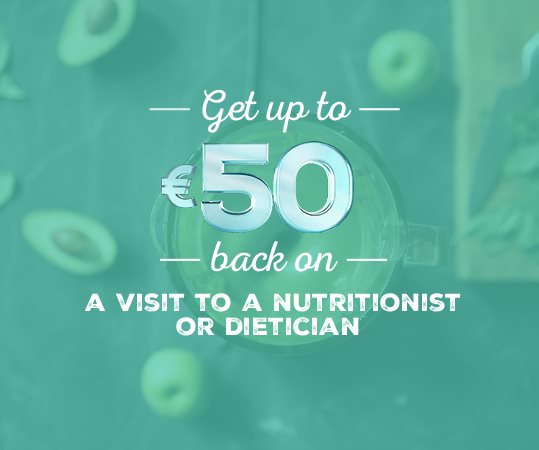 Up to €50 back on a visit to a dietician
Whether it's a new healthy regime to compliment your training schedule or simple healthy eating advice for you and your family, with this benefit you can claim a contribution from Irish Life Health towards the cost of attending a dietician or nutritionist.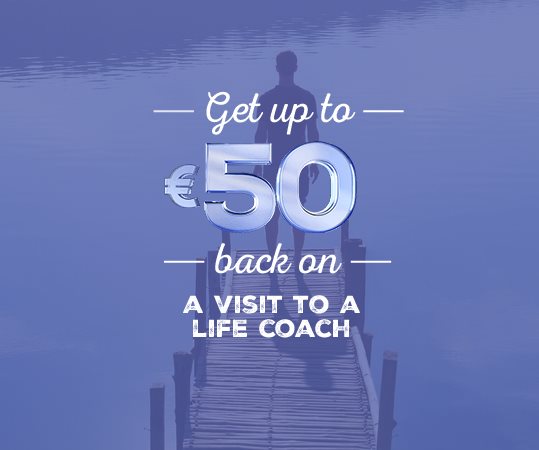 Up to €50 back on a visit to a lifecoach
It's important to remember that healthy living is not just about healthy bodies but healthy minds too. Whether you want help setting new goals or need practical advice on how to re-focus on what's important to you, a life coaching session can be a helpful first step.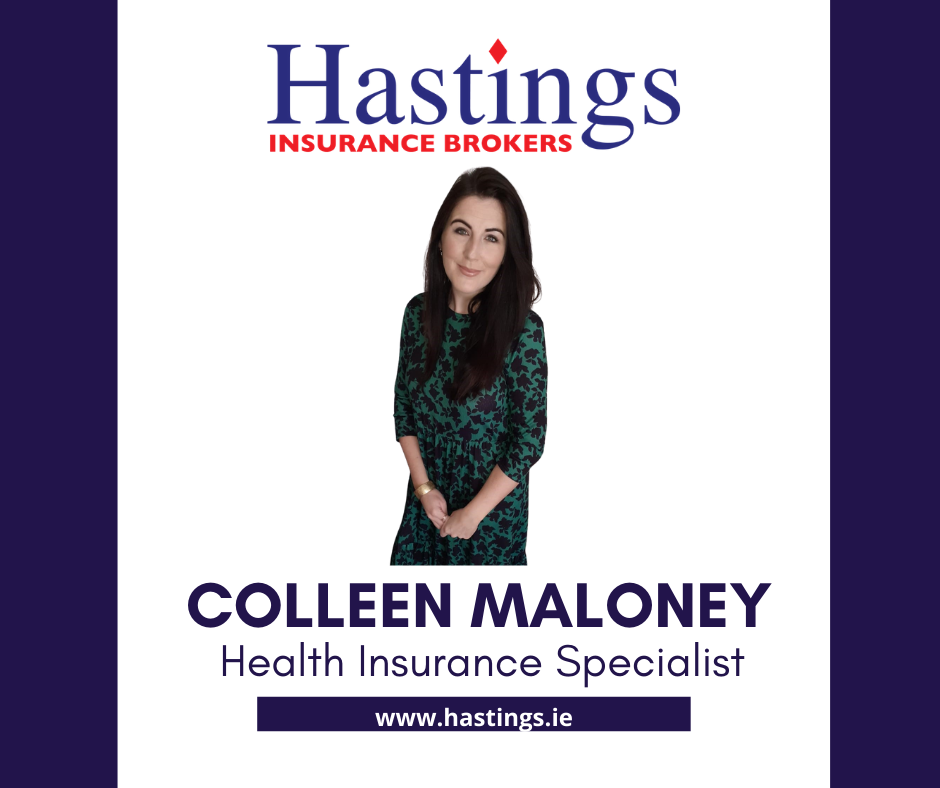 For further information on the Benefit Plan, a personalised quote or information on any of our Health Care Plans with Irish Life Health please contact Colleen Maloney our Health Insurance Specialist on:
Email: health@hastings.ie Call: 094-9051026
Terms and Conditions Apply.
Irish Life Health dac is regulated by the Central Bank of Ireland.