Financial Services
At Hastings Insurance Brokers, we understand that financial services can be complicated.
Request A Call Back
At Hastings Insurance Brokers we know that everyone's needs are different when it comes to looking after their personal affairs, that's why we take the time to understand your particular needs and objectives in our one to one meetings so that we can give you the advice you deserve and recommend the products that best suit your circumstances. Our Qualified Financial Advisors are available to meet at a time that is convenient to you in any of our six locations. Fill in our simple form and one of our Financial Advisors will be in contact with you to get you started.
Your Financial Plan – What we do
Pensions & Retirement Planning
Saving for retirement is extremely important. People are living longer and are becoming more and more active in retirement. A pension is the most beneficial savings plan you will ever contribute to.
There are a number of different reasons retirement planning can help you.
Goal Setting – What age would you like to retire?
Choosing the right investment strategy – What is your attitude to risk?
Can you withstand such risk?
Getting the best deal – better allocation rates, lower charges.
Maximising tax-relief – There are 3 tax benefits with pensions. Tax relief on contributions, tax relief on the investment growth and a tax free lump sum at retirement.
Helping you to live independently in retirement – Could you live off the state pension of €248.30 per week?*
There are a number of different pension arrangements currently on the market. The best option for you will depend on your personal circumstances. We will recommend the best arrangement for you based on theses specific circumstances. Are you an employee, self-employed or a company director? Whatever your circumstance, we can help.
Types of pension plans:
Personal Pension Plan
Company Pension Plan
Personal Retirement Savings Account (PRSA)
Buy-out-bond/ Personal Retirement Bond (PRB)
Additional Voluntary Contributions (AVC)



*€248.30 per week is the state pension (contributory) personal rate as of March 2019.

WARNING: Past performance is not a reliable guide to future performance.

WARNING: The value of your investment may go down as well as up.

WARNING: The product may be affected by changes in currency exchange rates.

WARNING: If you invest in this product you may lose some or all of the money you invest.
Life Assurance
Life Assurance is very important for a number of different reasons. It's designed to protect your loved ones from the financial impact of your death. Whether you're replacing the loss of your income, funding for funeral expenses, protecting against inheritance tax or clearing outstanding debts, life assurance can be crucial.
There are numerous different types of Life assurance policies, including:
Mortgage Protection (Decreasing Term Assurance)
This is a simple and cost effective type of life assurance. Mortgage protection is the cheapest life assurance and will meet the requirements of lenders. This specific type of cover is designed to clear the outstanding debt on your mortgage. The amount of cover decreases in line with the anticipated reducing balance of your mortgage. Serious Illness can be added to this cover. Serious Illness pays a lump sum off your mortgage, equal to the sum assured, in the event that you are diagnosed with a serious illness as set out in your policy conditions.
Level Term Assurance
This cover provides a selected amount of cover over a certain number of years. The premiums and amount of cover remain fixed during the agreed term.
There are various types of level term cover:
Single Life – One life is assured and the policy pays out on death.
Joint Life – Two lives are assured and the policy pays out on the first death.
Dual Life – Two lives are assured and the policy pays out on each death.
You can also add what's known as a Conversion Option onto your policy. This allows you to extend your current policy at the end of its term without having to provide fresh medical evidence. The insurer must offer you cover based on your health when you took out your policy.
Whole of Life
This cover is designed to cover you for the whole of your life. There is no end date to Whole of Life cover provided premiums continue to be paid. Whole of Life cover is generally used to protect loved ones against a inheritance tax bill and/or to cover funeral expenses.
Serious Illness
This cover can prove vital if you are diagnosed with a specified serious illness. You may be unable to work for 1-2 years, or even longer, and serious illness cover can help with the financial strain of being out of work, while you recover.
How many people do you know who have been hit by a serious illness (Cancer, heart attack or stroke to name a few) and are still alive many years later?
Serious Illness insurance pays you a tax-free lump sum if you are diagnosed with one of the specified illnesses on your policy. This is cover for the living. It is sometimes known as specified illness cover or critical illness cover.
Serious Illness is usually packaged with a life assurance policy to reduce costs.
Income Protection
It's hard to keep going when an illness or accident prevents you from working and earning an income. Income Protection can replace up to 75% of your income less any social welfare payments when you're off work due to illness or injury. It helps you stay on top of the bills that matter: mortgage payments, car loans, utility bills and more if you were unable to work. Income Protection allows you to focus on your recovery.
Illness, injury or disability can happen at any time. With medical advances, thankfully people are more likely to survive serious illnesses but this means that more people are likely to take prolonged periods off work for treatment and recovery. This could have a huge financial impact. The average Income Protection claim lasts approximately 5.5 years. Could you cope without an Income for that long?
Income protection begins to pay you after a set period of time off work known as the 'deferred period'. This can be 4, 8, 13, 26 or 52 weeks depending on which you choose.
Tax Relief can be claimed at your marginal rate of income tax on premiums paid for income protection, within limits. This can prove extremely cost effective when looking at taking out insurance to protect your income.
Whether you are an employee, self-employed or a company director you should strongly consider protecting your income.
Savings & Investments
Everyone wishes to have a financially secured future. Financial security can vary from person to person for example you may desire to purchase a home, fund for your children's education, get married, go on once in lifetime holiday or fund your retirement. So what are you doing to secure yourself financially? Should you be saving or investing? Let's have a look at the differences between the two and which questions you should be asking yourself.
How much time do I have?
Saving is typically for smaller objectives, accomplished in a short term, usually between 1-3 years. If you're looking to purchase a new car, go on a holiday or buy a wedding ring saving is good option for you. On the other hand, investing is typically for a larger objective accomplished in a longer term, usually 5+ years. If you're looking to fund your child's education, purchase a home or fund for your retirement, then investing is a good option for you.
What access do I want to my money?
If you need immediate access to cash, savings can serve as a good option. You usually have access to your money in savings. You can either withdraw some or all of your savings as you wish. However sometimes you just end up spending money you have easy access to. In the case of investing, access to your money depends on the type of investment you are in, however usually you would have early exit charges for the first 3-5 years.
What is the risk?
If you have savings in a deposit account with your bank the risk of losing money is lower compared to any investments. Your savings accumulate interest, however typically they produce lower returns than investments. Investment mediums can involve risk pending returns pertaining to the term of investment, market situations or type of asset class chosen. Investing in equity markets comes with an inherent risk. You might lose money if not invested in quality stocks with long term growth potential companies. Hence it is advisable to avail of services from expert financial advisors. Risk in investing varies according to the channels of investment. If your money is invested in good quality funds with long term views, then short term ups and downs along the way should not affect your outlook towards such investments. Hastings Insurance Brokers provide details of such funds thereby indicating the possible risk involved. Investing wisely may give returns much higher than savings in the long run.
What growth do I want?
If you have savings in a fixed term deposit account with your bank, on average, you may earn interest up to about 1% p/a. Interest on normal deposit accounts is often much lower. However, the investments in equity based funds carry much higher potential for long term value growth. Quality investments have higher potential returns than regular savings if compared for a long term of about 5-10 years.
What are my Choices?
The best thing to do is to first identify your purpose. Why do you want to save or invest your money? You need to ask yourself whether your goals are short term or long term. It's always wise to save money for small term goals, emergencies and casual expenses as it provides quick access. This makes it easier to meet small goals. But in the long run savings may fall short for bigger financial goals. Remember, If you are planning for your future, it's advisable to start investing at a young age but it's never too late. Savings are for the present and investments are for the future. Investments are made typically for bigger financial goals which may seem impossible now but would be possible in the time to come if they are wisely planned today. Investing smartly is the key to meeting such goals. It is recommended to save for small term goals but investing simultaneously help to achieve your long term dreams.
WARNING: Past performance is not a reliable guide to future performance.
WARNING: The value of your investment may go down as well as up.
WARNING: The product may be affected by changes in currency exchange rates.
WARNING: If you invest in this product you may lose some or all of the money you invest.
Inheritance Tax / Estate Planning
In Ireland we have one of the highest death taxes in the world.
The current inheritance tax rate in Ireland is 33%. That means that one third of what you wish to leave behind for your children if above the €320,000* threshold must be given to the taxman unless you have a plan in place to avoid inheritance tax.
What is inheritance tax?
When you die and leave an inheritance, depending on the amount of the inheritance and the person whom receives it, there may be inheritance tax to be paid. The only exemption is to a spouse or a civil partner.
However your children could be hit with a massive tax bill. As of 2019 the tax threshold for a child or, minor child of a deceased child is €320,000.Anything above €320,000 is taxed at 33%.
Example: You have a family home worth €450,000, an investment property worth €300,000 and shares & savings worth €50,000. You wish to leave these to your child upon death. Let's assume they have not yet received any inheritance from you. Upon your death your child would inherit the first €320,000 tax free, however the remaining €480,000 would be liable to 33% inheritance tax or €158,400. If your child does not have access to €158,400 they may be forced to sell the family home to pay the tax bill.
If you don't want your child to be faced with this scenario, there is a solution! You can take out an inheritance tax life assurance policy. An inheritance tax life assurance policy is a special type of whole of life insurance where the proceeds of any pay-out are tax-free if used to pay an inheritance tax bill. It's also known called a Section 72 Life Insurance policy.
In the example above you could take out a Section 72 life insurance policy for €158,400 on your life. Upon your death your child would not have to pay any inheritance tax as the Revenue would get the proceeds of your life insurance policy to pay the inheritance tax bill.
*€320,000 Threshold for Child,or, minor child of a deceased child as of 2019
Mortgages
Mortgages don't need to be so complicated. That's why our aim is to simplify the mortgage process while working to get you the best deal.
First Time Buyer
Dreaming of your first home? Do you plan to purchase or build? Hastings Insurance Brokers will make this process simple and stress free. Let's make your dream a reality.
Mortgages for Public Sector Employees
At Hastings Insurance Brokers we are in a position to apply for a mortgage on your behalf with additional benefits because you are employed by the government.  Some of the benefits may include, calculating your pay scale two steps above your current rate, taking 100% of bonuses, overtime and shift allowance in to consideration and any other additional income you may receive from your employment. This is unique as most lenders will not consider any additional income and will only take basic salary into account. This gives you the ability to apply for a greater mortgage amount and achieve your goal of owning your dream house. Lending Criteria, Terms and Conditions Apply.
For more information, get in touch.
Moving Home
Are you thinking of moving home? Have you outgrown your current house? Hastings Insurance Brokers will find the most suitable package for you.
Buy-to-let
Have you been thinking about investing in rental property? Hastings Insurance Brokers will research and evaluate the options available to you.
Holiday Home
Do you want to purchase a holiday home in Ireland? Are you living abroad and wish to have a house in Ireland for when you come home? Hastings Insurance Brokers will provide the best mortgage solutions for your circumstances.
Re-mortgage
Are you looking to release equity on your mortgage? Do you feel you are paying too much on your current mortgage repayments? Hastings Insurance Brokers will compare lenders rates to ensure you are getting the best deal available.
The difference between a low variable rate and a high variable rate could save you €83,983.20* of interest over the term of a 35 year mortgage.
*€83,983.20 is the difference in interest paid between a 3.15% APR* and 4.5% APR* mortgage of €250,000 over a 35 year mortgage.(*Annual Percentage Rate). Lending criteria, terms and conditions apply. The above examples are used for illustration purposes only. The rates given are correct as at 01/09/2020. Fixed rates are available upon request. Other 3rd party charges may arise in the processing of the application.
WARNING: If you do not keep up your repayments you may lose your home.
WARNING: You may have to pay charges if you pay off a fixed-rate loan early.
WARNING: The cost of your monthly repayments may increase.
WARNING: If you do not meet the repayments on your loan, your account will go into arrears. This may affect your credit rating, which may limit your ability to access credit in the future.
Hastings (Westport) Ltd and David Flannelly Holdings Ltd are registered as a Mortgage Intermediary authorised under the Consumer Credit Act, and as a Mortgage Credit Intermediary under the European Union (Consumer Mortgage Credit Agreements) Regulations 2016.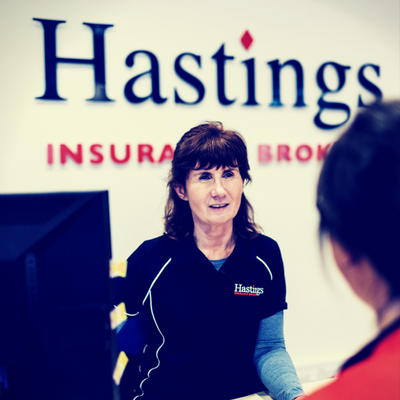 Have a question?
Talk to our experts
Give Us A Call Now If You Have Any Queries Or Questions That You Need Answered
Start Talking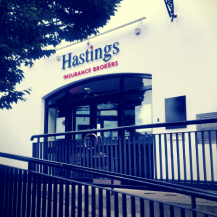 Where will you find us?
All across Connacht
We Have Brokers All Across Connacht In Westport, Claremorris, Ballina, Castlebar, Tuam & Sligo
Find Now