For our first interview in the series, we caught up with entrepreneur, Mayo GAA footballer, and 2017 Player of the Year, Andy Moran.
What is The Movement about?
The Movement has evolved over time, where we first started the same as every other gym involved in just trying to get getting people in for things like body image, trying to lose weight, but we've changed our whole perspective on what exercise is, we believe now that all our exercise & activities should be focused towards improving your mind and how you feel.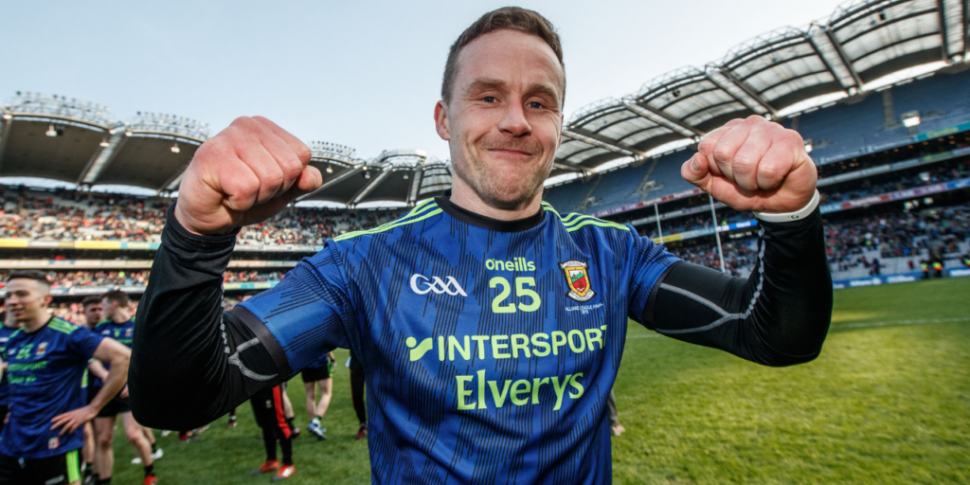 If you get your body active, get yourself moving, your mind improves and then whatever you want to improve in life kind of moves from there. If you can just get yourself moving and get that bit healthier, that in turn releases all the good chemicals & hormones in the body and all of sudden good things follow from there.
How are people responding to that?
We see in the gym it's either really busy in the morning or really busy in the evening, and we think it's for a number of reasons; some people are looking for that little kick from the evening session with us between work & home before they meet their husband, their wife or kids, and others come before work because they feel it helps them improve their productivity, and it just wakes the body and mind up for the day!
When a new client comes in generally we advise them to just get started and then lots comes from that. They start exercising with us and then gradually they start to improve other aspects of their life from their diet and sleep and more.
What are the external factors that are driving people to the gym and places like The Movement?
Lifestyle has changed so much over the past few years, we're certainly more health conscious, but also people are looking for social outlets outside of the pubs and that sort of thing. You really see it on a Monday evening in our place, the chatter and craic the people in our classes and gyms have with each other. It's so important because other than that they probably won't be meeting anyone outside of work or home if they're not doing it. It gives them 45 mins of yes exercise, but also an opportunity to chat with friends and others, before heading home to the kids of whoever, which is good for everyone.
How have you been growing since you opened first?
We recently opened in Lough Lannagh on April 5th 2019, and our original place in the Barcastle Estate opened on June 15th 2015 and since then we've been growing really steadily, starting with 3 staff, then adding 5 more a while back, and now we have 18 in total across both places. In Lough Lannagh Complex there's 10 of our staff, and then a further 25 council staff.

But we're always looking to grow further and add new locations.
Who are your typical customers?
We cater for all members of the community and all ages, which is very important for us.
In Lough Lannagh we have a top of the range Yoga studio which is split into two suites, we've Reformer Pilates as well which offer a safe environment for 10 people at time and people love that, we've a state of the art gym, from functional weights to all the cardio equipment you'd expect. And then we've also have specific equipment & supports for people with disabilities as well, including pool pods for people in wheelchairs.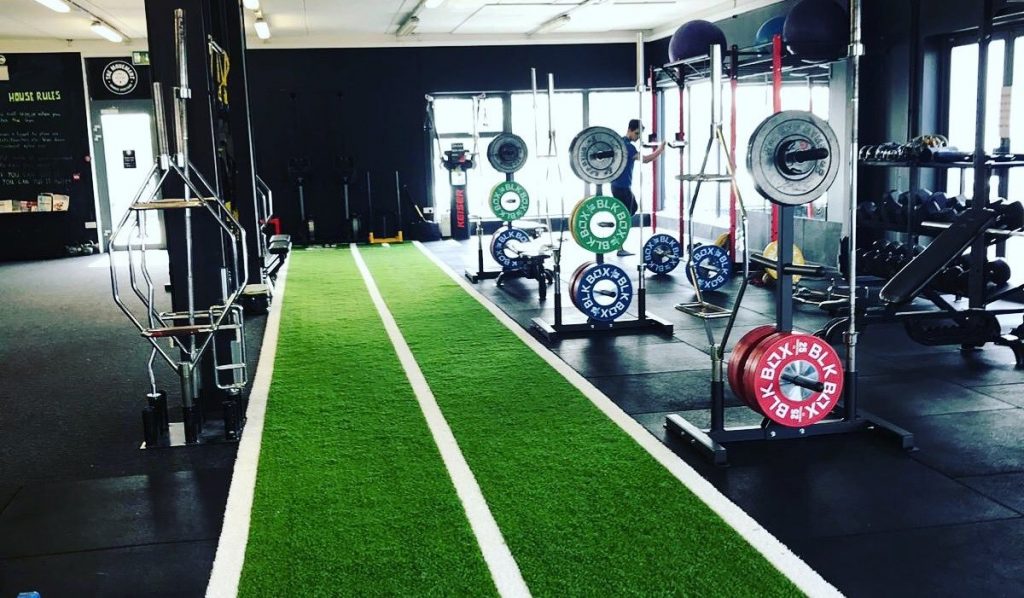 Our Barcastle Estate gym also has state of the art functional weights and an astro turf space upstairs for classes which run Monday to Saturday.
Why did you decide to set up your own business, or what were the motivating factors?
I always had a sense of wanting to do my own thing. It definitely stemmed from my mum, she found herself in a job which she liked but she always had an entrepreneurial spirit in her so she'd always be encouraging me saying "wouldn't that be a great opportunity" or whatever so she got me into the mindset.
I did a Masters in Marketing & Entrepreneurship and after that I went on the road repping and I liked the job and liked dealing people but I always had it in the back of my head that I wanted to start something else, so in June 2015 that dream became a reality and we started up in Barcastle and it's been growing ever since.
It's a big decision going out on your own, how were you able to do that?
Really it's from being a bit blind, a bit naïve and just jumping into it and getting going!
We had made the decision at that stage Jenny (Andy's wife) wasn't going to go back to work so it was an even bigger step, and originally I was going to keep my job on the road but it just became a full time thing very quickly. But yeah I'm delighted with it, Jenny now works full time in the business doing all the accounts, admin and doing front desk here in Lough Lannagh, so it's going really well.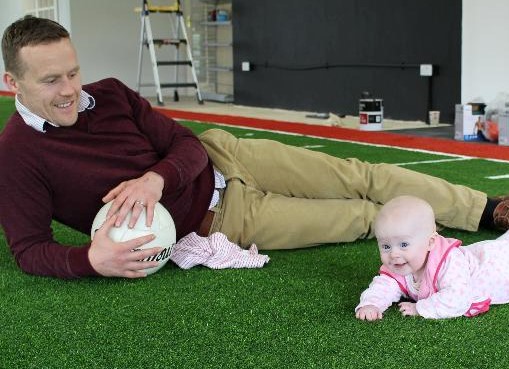 To be honest with you it does give us that little bit more freedom and time to spend with the kids as well.
I think people think about football and they think about work, and they think it's huge, but having financial stability to support your family and being in a good place from a mental health & wellbeing point of view, is the most important thing in my opinion.
If you could go back and start again, what would you do differently?
Honestly, if I could change anything It would be mostly around staff. I would have liked to have had more training and experience to deal with them. They've been exceptionally good to me, but in my early days in a business I probably expected too much off them.
Luckily, they've all stayed with us and we've had all the same staff over the course of the four years, and I am so grateful for the work they put in.
You know the work life balance that I was preaching or expecting of people who come into our gyms, I probably wasn't providing for our own staff so that's something we've addressed and put in place. Now they'd work anywhere between 30-35 hours a week and we try to promote that so that when they come in they're fresh and have the energy to deal with the public coming in.
On the topic of staff, what's your approach now when it comes to hiring?
We like to hire local people as much as we can, and it's been really successful for us.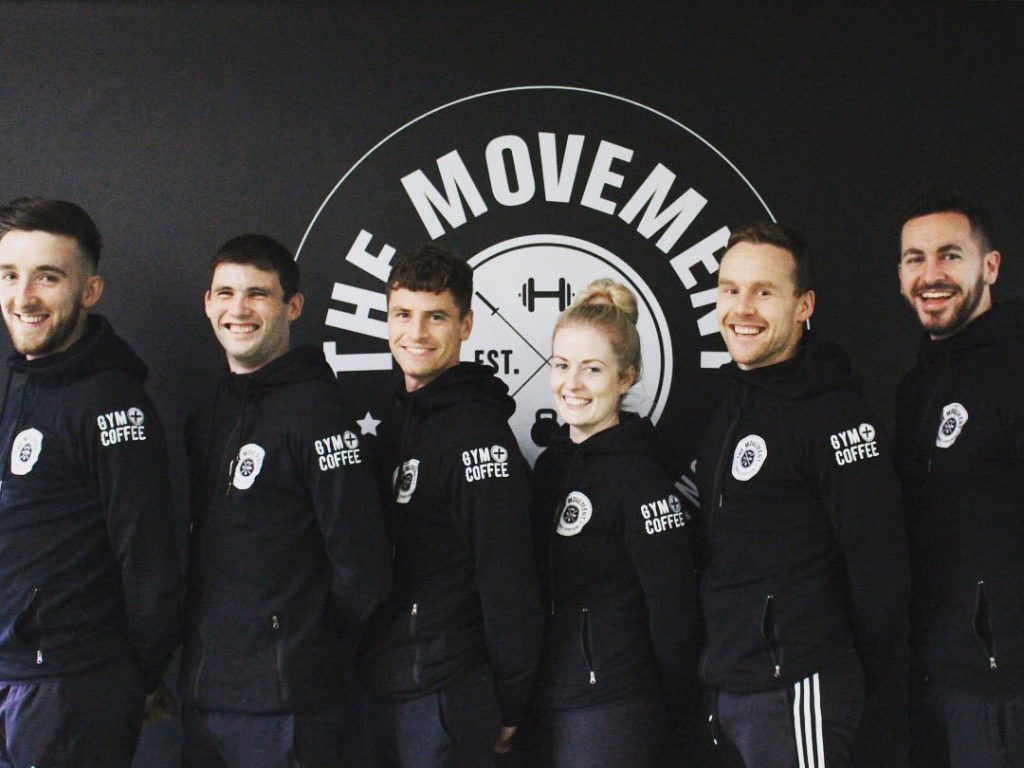 I think the most important thing for me is that, if possible, you provide jobs to keep people in the West of Ireland. We've got communities that are struggling for all types of reasons, lots of key services are being pulled out of communities from Post Offices, to your small businesses and Pubs closing down. The larger retailers are forcing smaller, local retailers out so our towns and communities are suffering as a result in my opinion.
So from my point of view, if we can provide jobs that people will like doing and that will keep them in the West and in Mayo, I think it's good for everyone, and good for the growth and future of the West of Ireland.
What would your advice be to someone thinking about going it alone in business?
Just go for it, I started too late. I would have loved to started 5 years before. People are always fearing the money side of it and the risks, but realistically it's a business and within reason you're protected by that. Get good advice, I got great advice in the beginning and great support from the likes of AIB so that gave me a strong foundation to set the business up. I didn't realise that help was there.
The best way to learn is to get stuck in!
Find out more about The Movement
Visit https://www.themovementgym.ie/ to find out more or follow them on Twitter, Instagram or Facebook.
We moved to Hastings Insurance Brokers two years ago for our business insurance, and it's been nothing but a success. I've everything with Hastings now; life, car, home and business, and they've been brilliant to work with. Particularly in the business we're in at the minute because it's a public service, in terms of our facilities being used by the Public so that makes it more complicated. I was in a position when we moved into the new place that there was only two insurers in the market that would insure us and the help I received from Jacqueline and Enda in Hastings was huge, and to be honest it would have been hard to see where we would have got that help if it wasn't on our doorstep. I'm very grateful for it really.

Andy Moran, Owner of The Movement, Castlebar